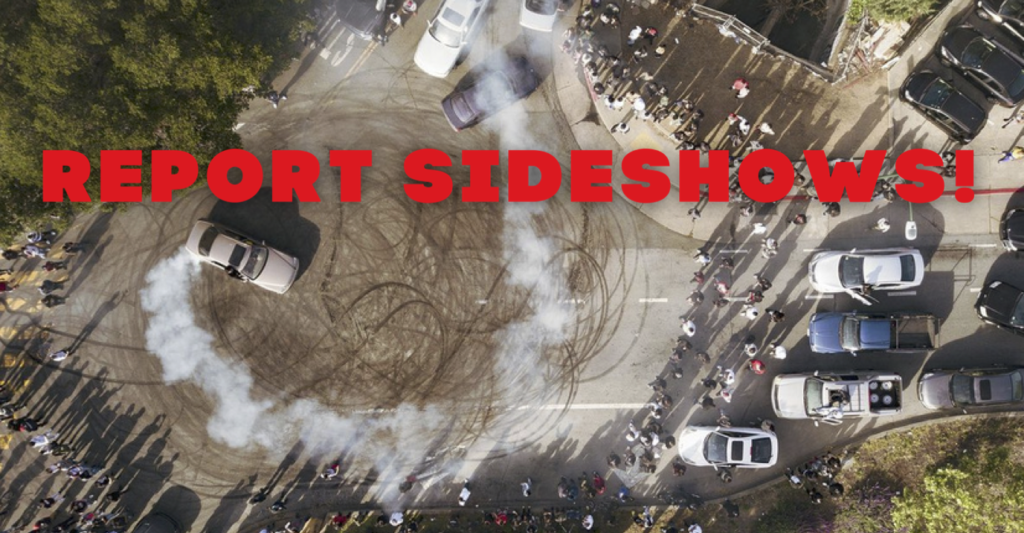 The Hayward CHP office is ramping up enforcement efforts in 2023, in response to an uptick in sideshow and reckless driving, occurring throughout Alameda County. Sideshow activities such as donuts and ghost riding are reckless, unsafe, and unlawful and pose an extreme danger to those participating in the activity, and to other motorists and bystanders.
If you have information about upcoming sideshows, street racing or have identified ongoing traffic concerns in your neighborhoods throughout unincorporated western Alameda County (Fairview, Castro Valley, San Lorenzo, Ashland, and Cherryland), please email 345recklessdriving@chp.ca.gov or call (510) 901-0373. This number is for NON-EMERGENCY calls.
9-1-1 is still to be used to report life-or-death emergencies in progress.